Ik zag in een flits iets passeren over interactive fiction en artificiële intelligentie, en ik dacht: ik kijk eens wat Midjourney mij zou geven als illustraties bij de allereerste interactive fiction die ik ooit speelde, op een Wang minicomputer ergens in het begin van de jaren 1980.
Online te spelen alhier, voor wie geen zin heeft om veel moeite te doen om het op de één of andere manier te installeren.
En ja, ik vind wat volgt meer dan magisch.
Welcome to Adventure!
(Please type HELP for instructions and information.)
ADVENTURE
The Interactive Original
By Will Crowther (1976) and Don Woods (1977)
Reconstructed in three steps by:
Donald Ekman, David M. Baggett (1993) and Graham Nelson (1994)
[In memoriam Stephen Bishop (1820?-1857): GN]
Release 9 / Serial number 060321 / Inform v6.31 Library 6/11 S
At End Of Road
You are standing at the end of a road before a small brick building. Around you is a forest. A small stream flows out of the building and down a gully.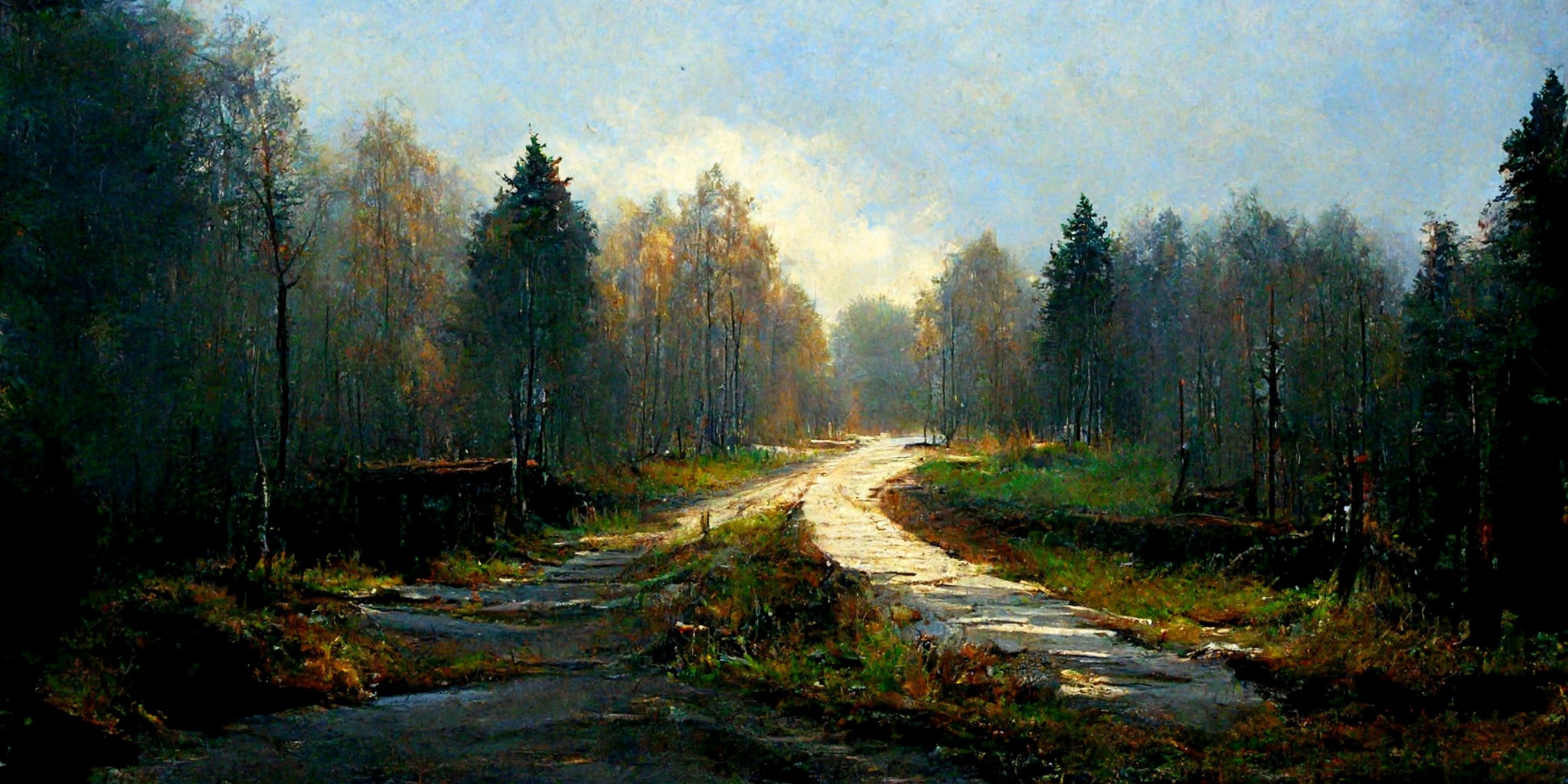 > ENTER BUILDING
Inside Building
You are inside a building, a well house for a large spring.
There are some keys on the ground here.
There is tasty food here.
There is a shiny brass lamp nearby.
There is an empty bottle here.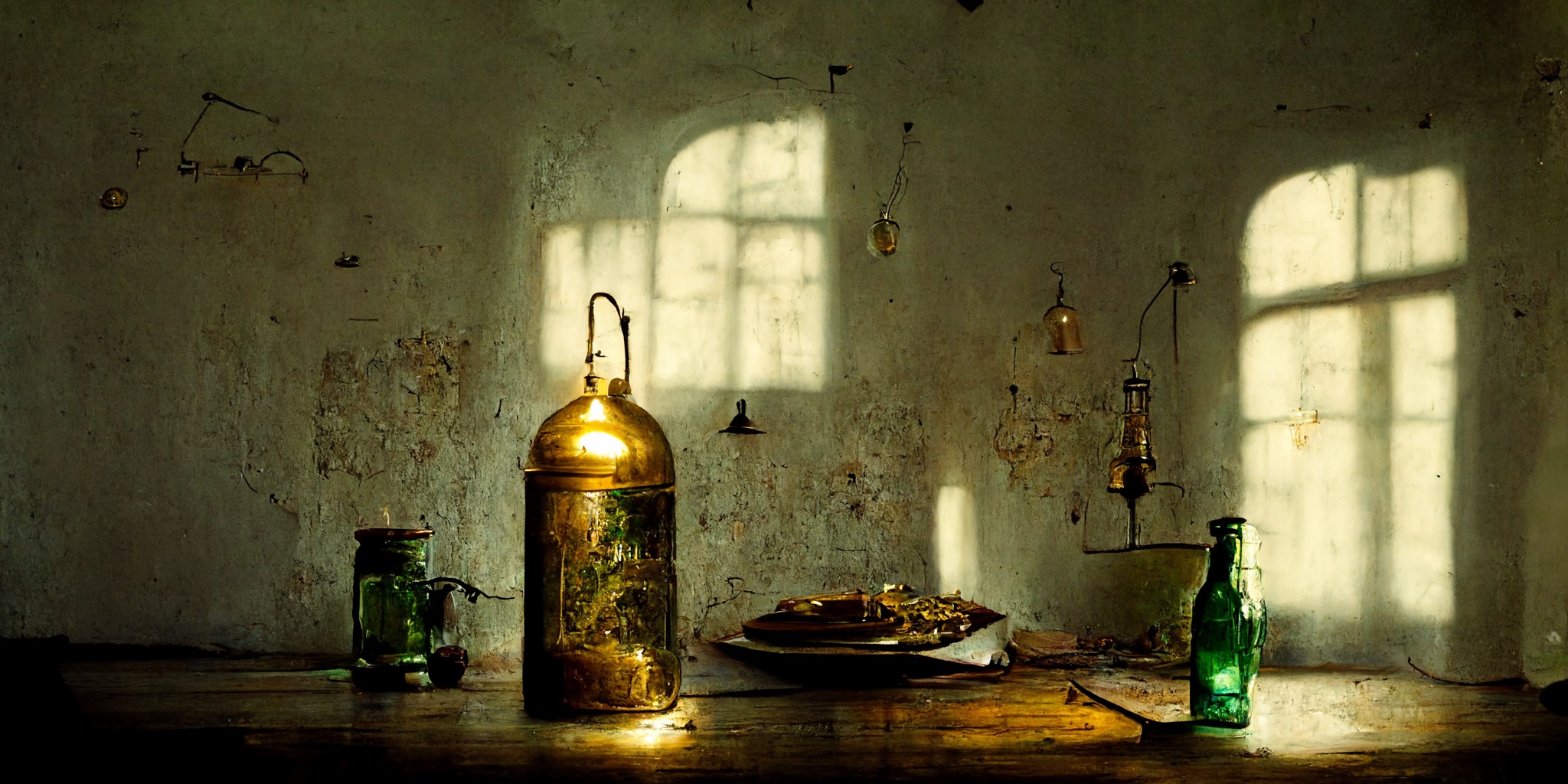 > GET ALL
> GO OUTSIDE
At End Of Road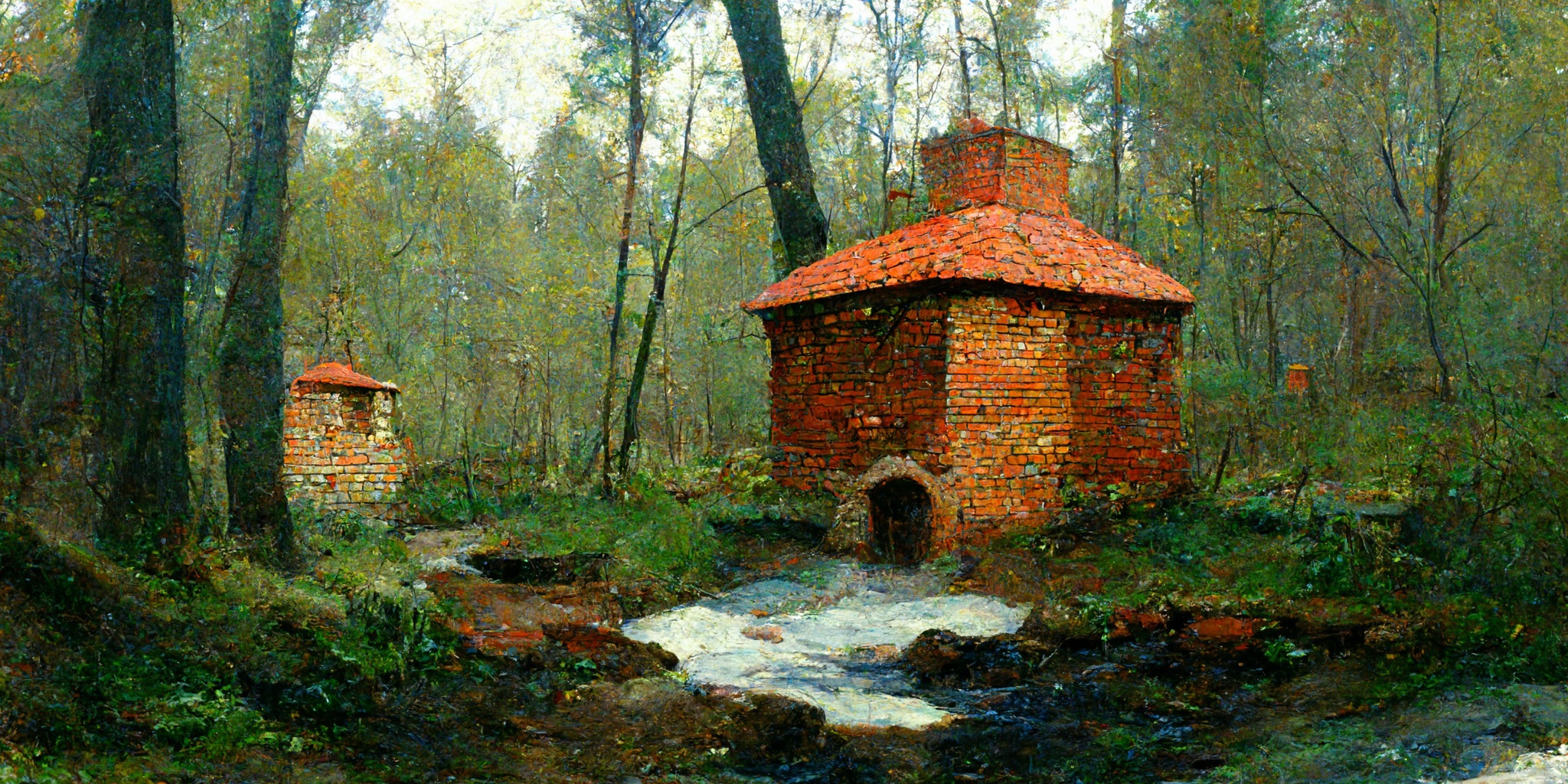 > SOUTH
In A Valley
You are in a valley in the forest beside a stream tumbling along a rocky bed.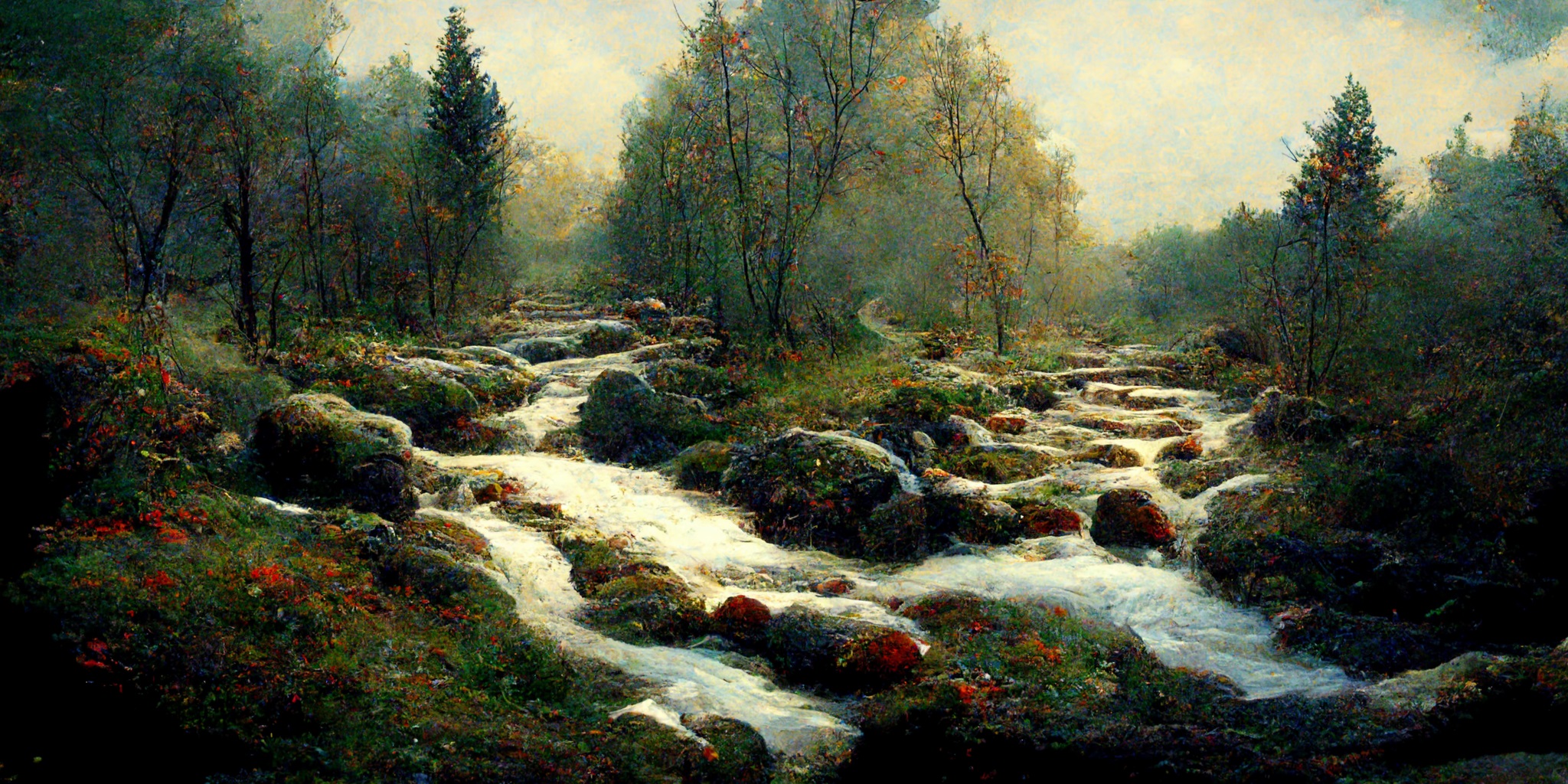 > SOUTH
At Slit In Streambed
At your feet all the water of the stream splashes into a 2-inch slit in the rock. Downstream the streambed is bare rock.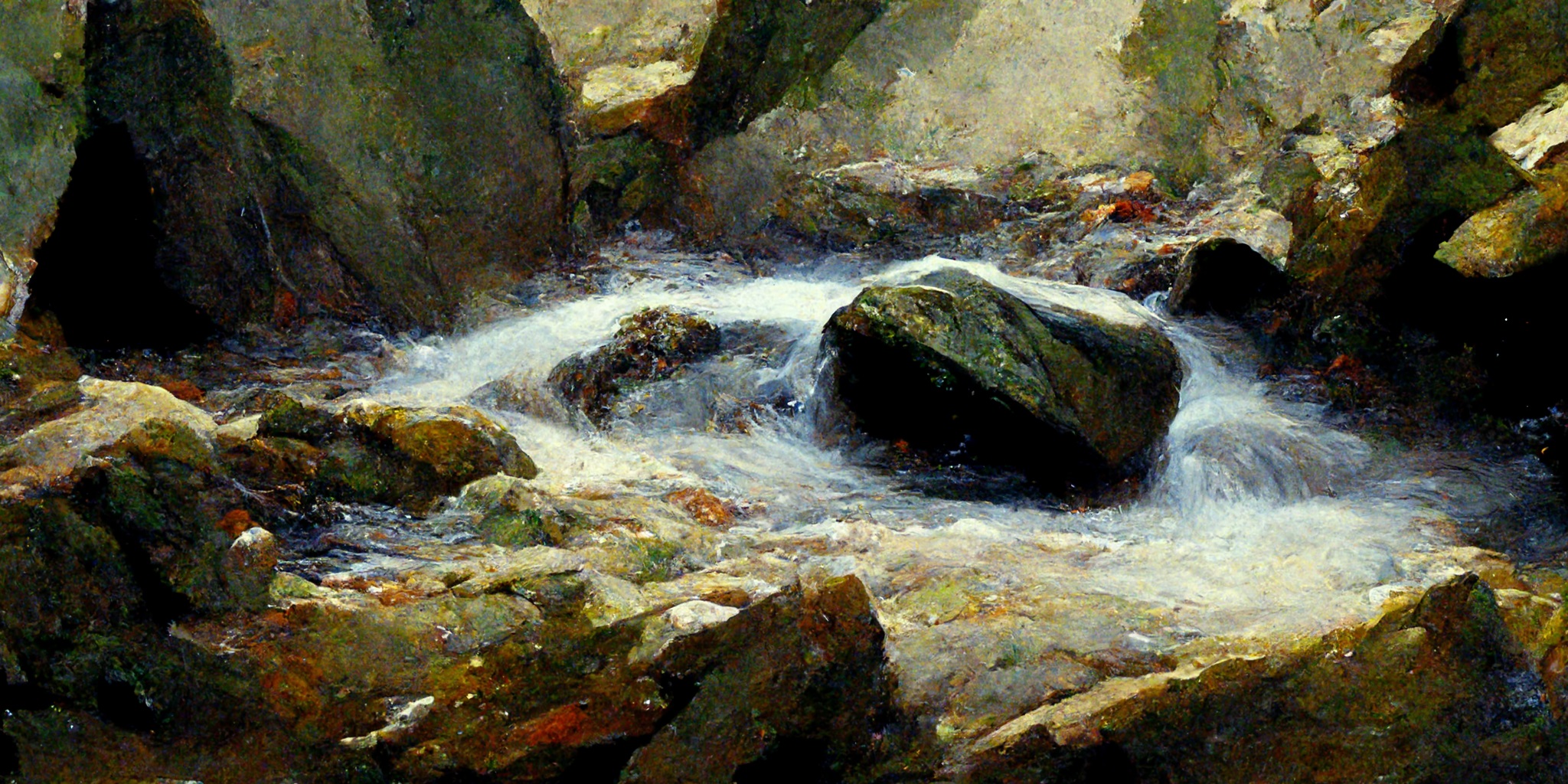 > SOUTH
Outside Grate
You are in a 20-foot depression floored with bare dirt. Set into the dirt is a strong steel grate mounted in concrete. A dry streambed leads into the depression.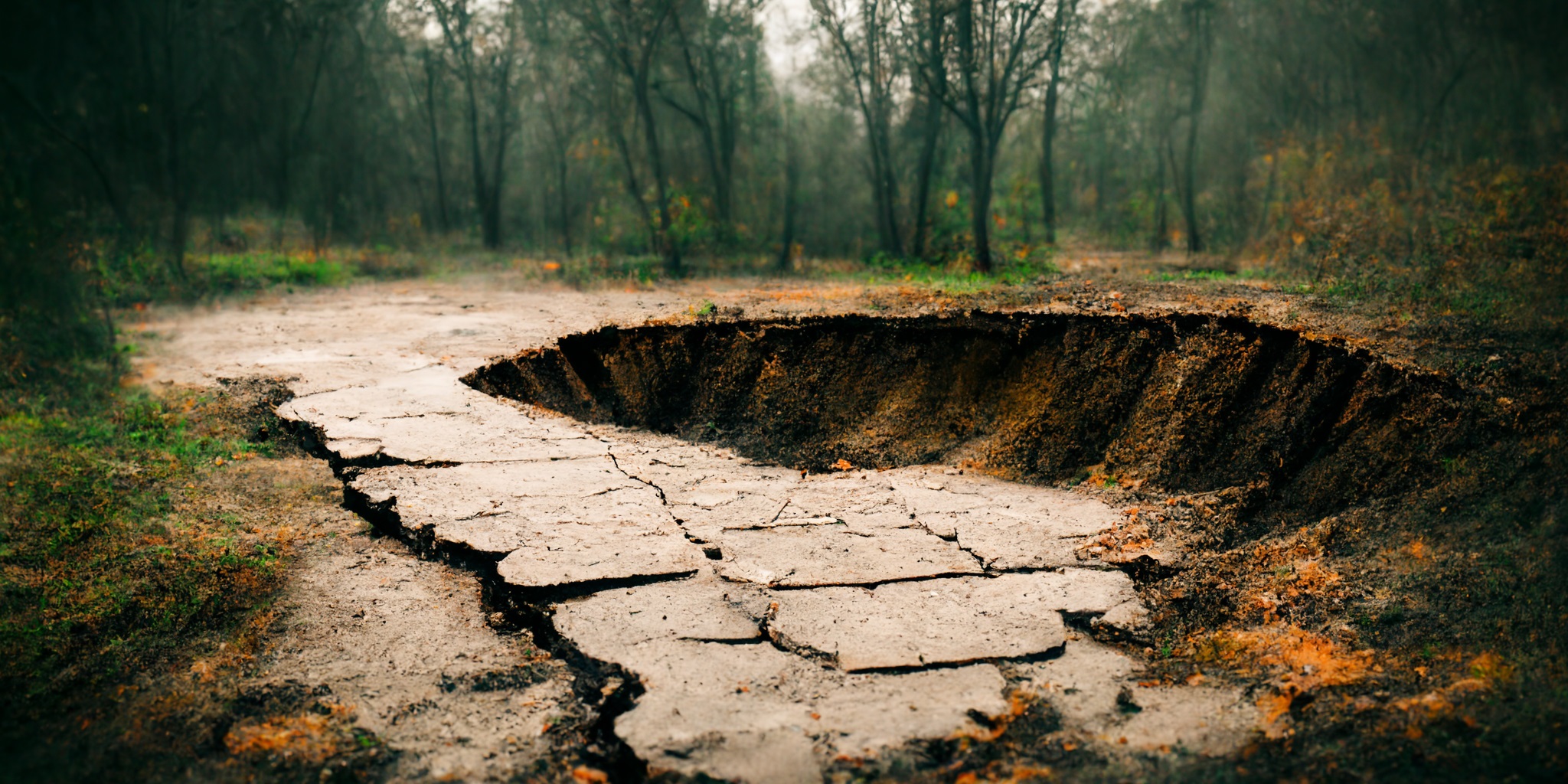 > UNLOCK GRATE WITH KEY
You unlock the steel grate.
The grate is unlocked but shut.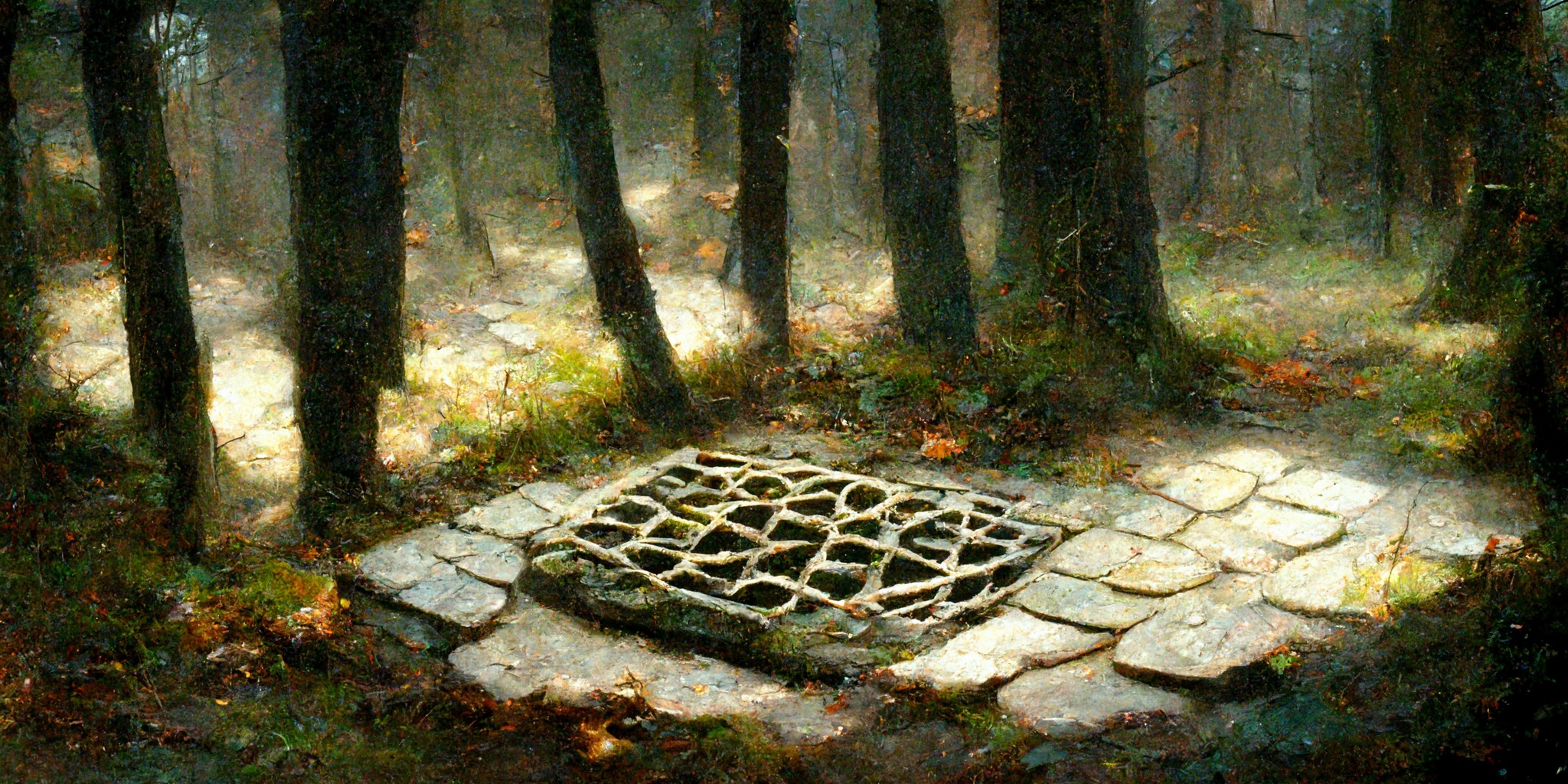 > OPEN GRATE
You open the steel grate.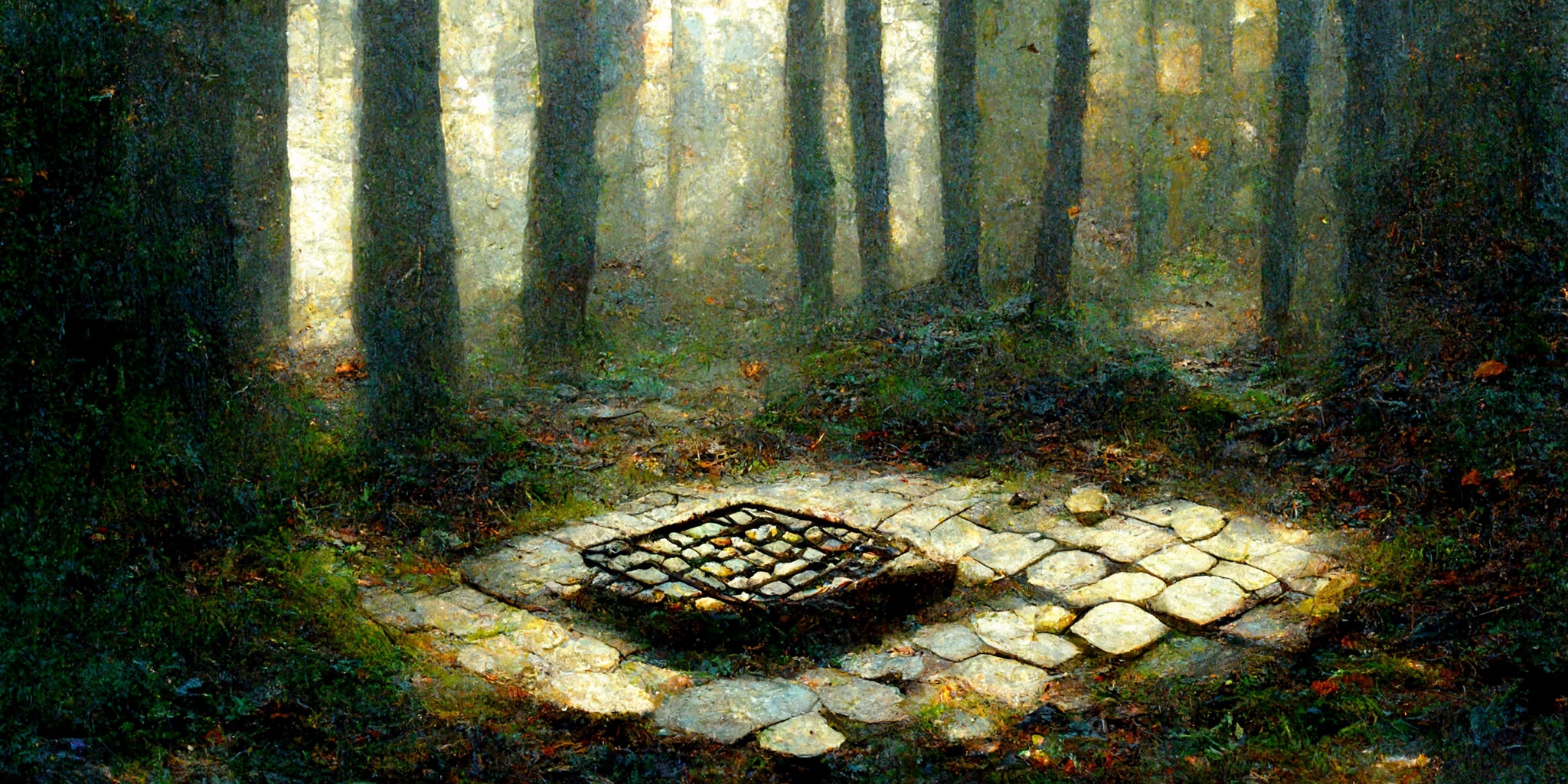 > GO DOWN
Below the Grate
You are in a small chamber beneath a 3×3 steel grate to the surface. A low crawl over cobbles leads inward to the west.
The grate stands open.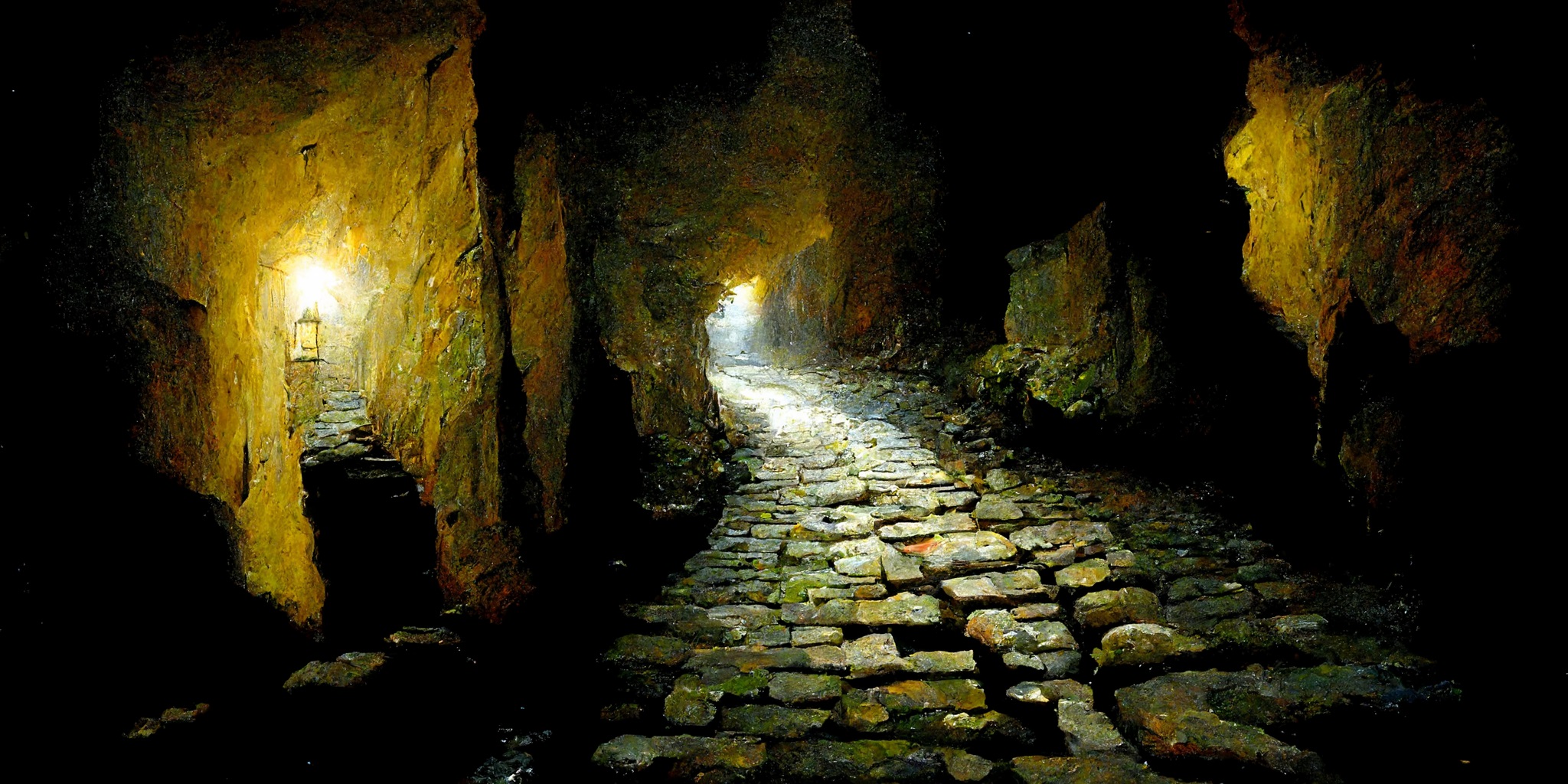 > WEST
In Cobble Crawl
You are crawling over cobbles in a low passage. There is a dim light at the east end of the passage.
There is a small wicker cage discarded nearby.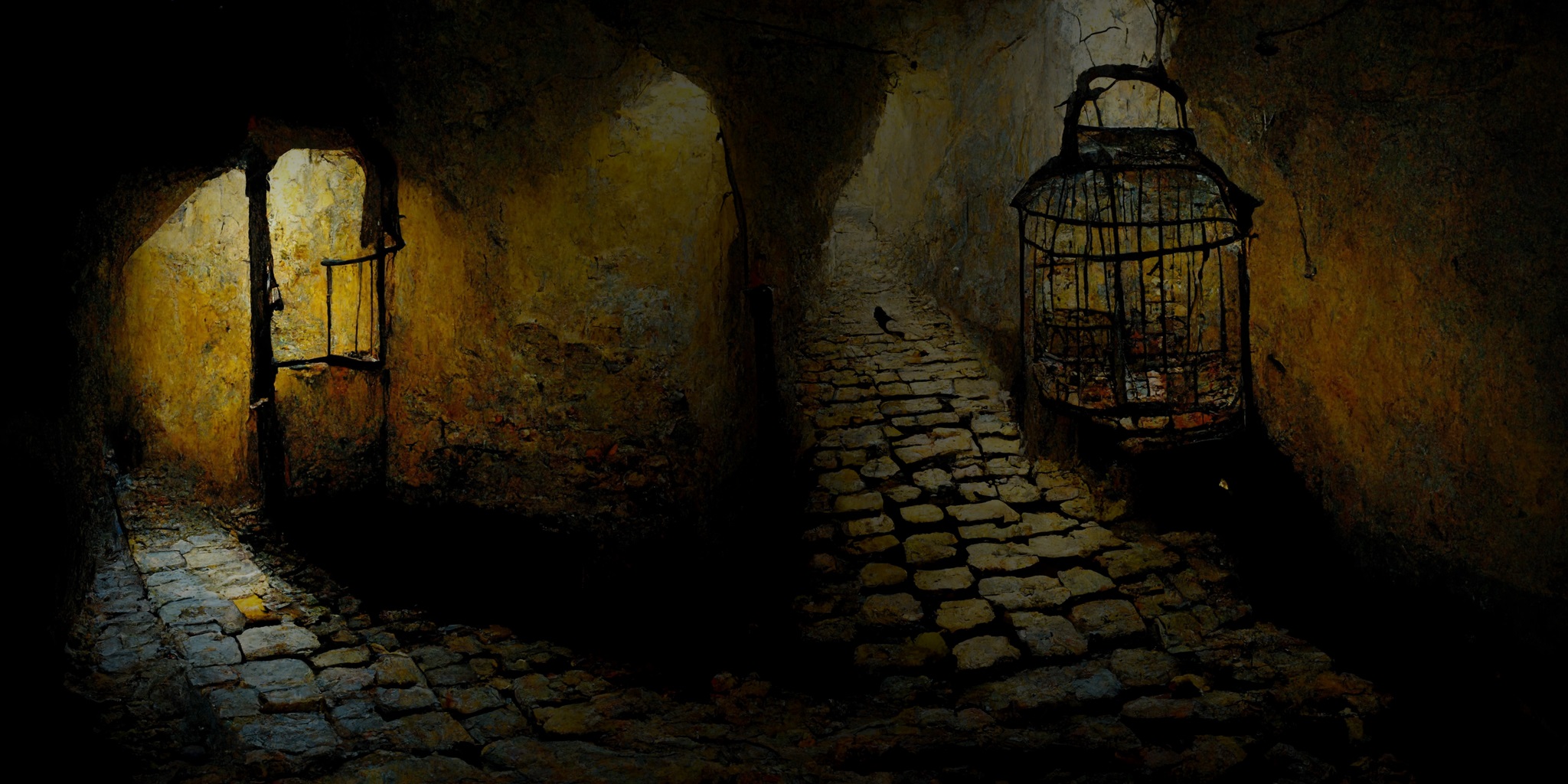 > GET CAGE
Taken.
> WEST
Darkness
It is pitch dark, and you can't see a thing.
> LIGHT LANTERN
You switch the brass lantern on.
In Debris Room
You are in a debris room filled with stuff washed in from the surface. A low wide passage with cobbles becomes plugged with mud and debris here, but an awkward canyon leads upward and west.
A note on the wall says, "Magic word XYZZY."
A three foot black rod with a rusty star on one end lies nearby.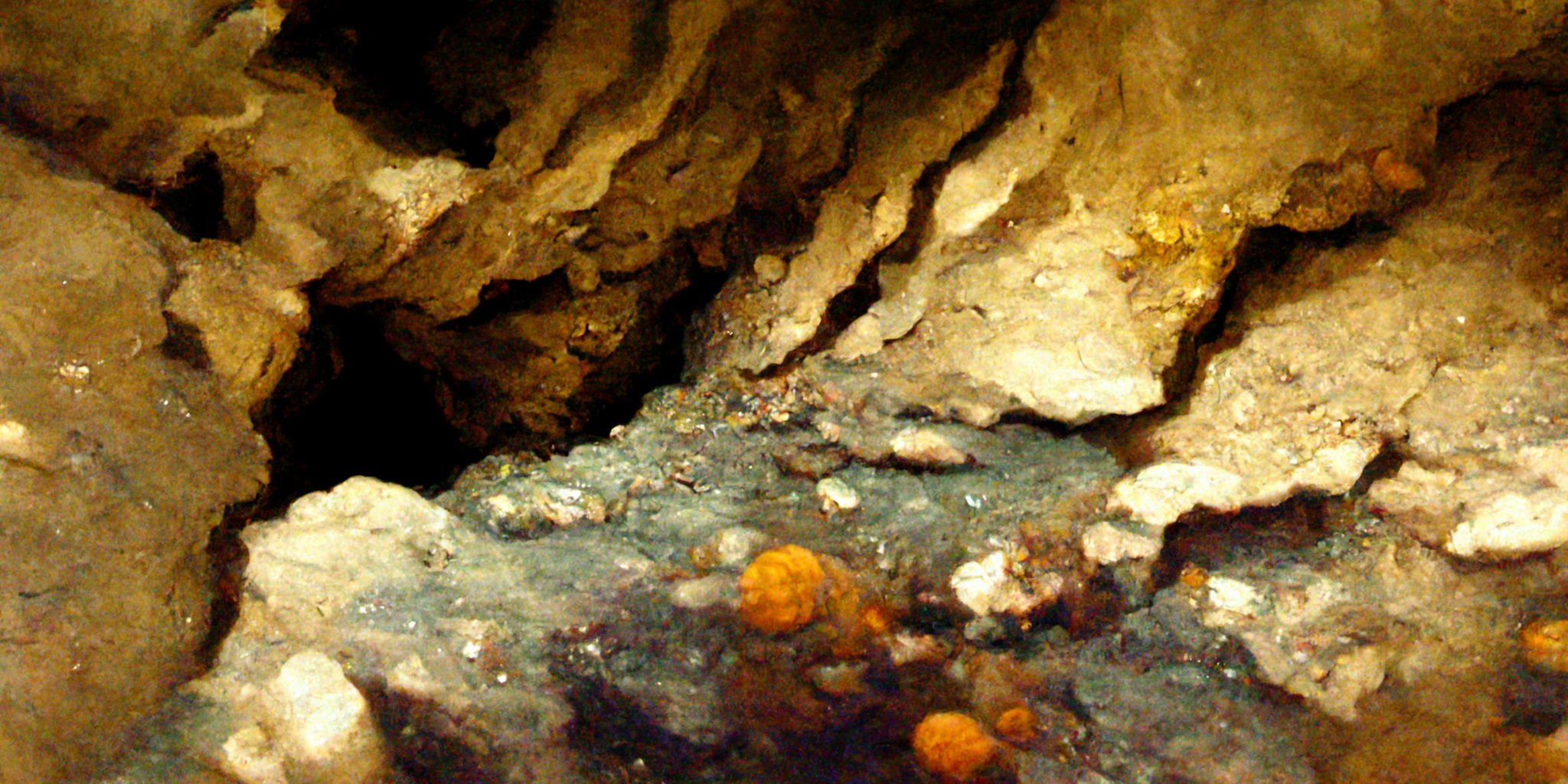 > WEST
Sloping E/W Canyon
You are in an awkward sloping east/west canyon.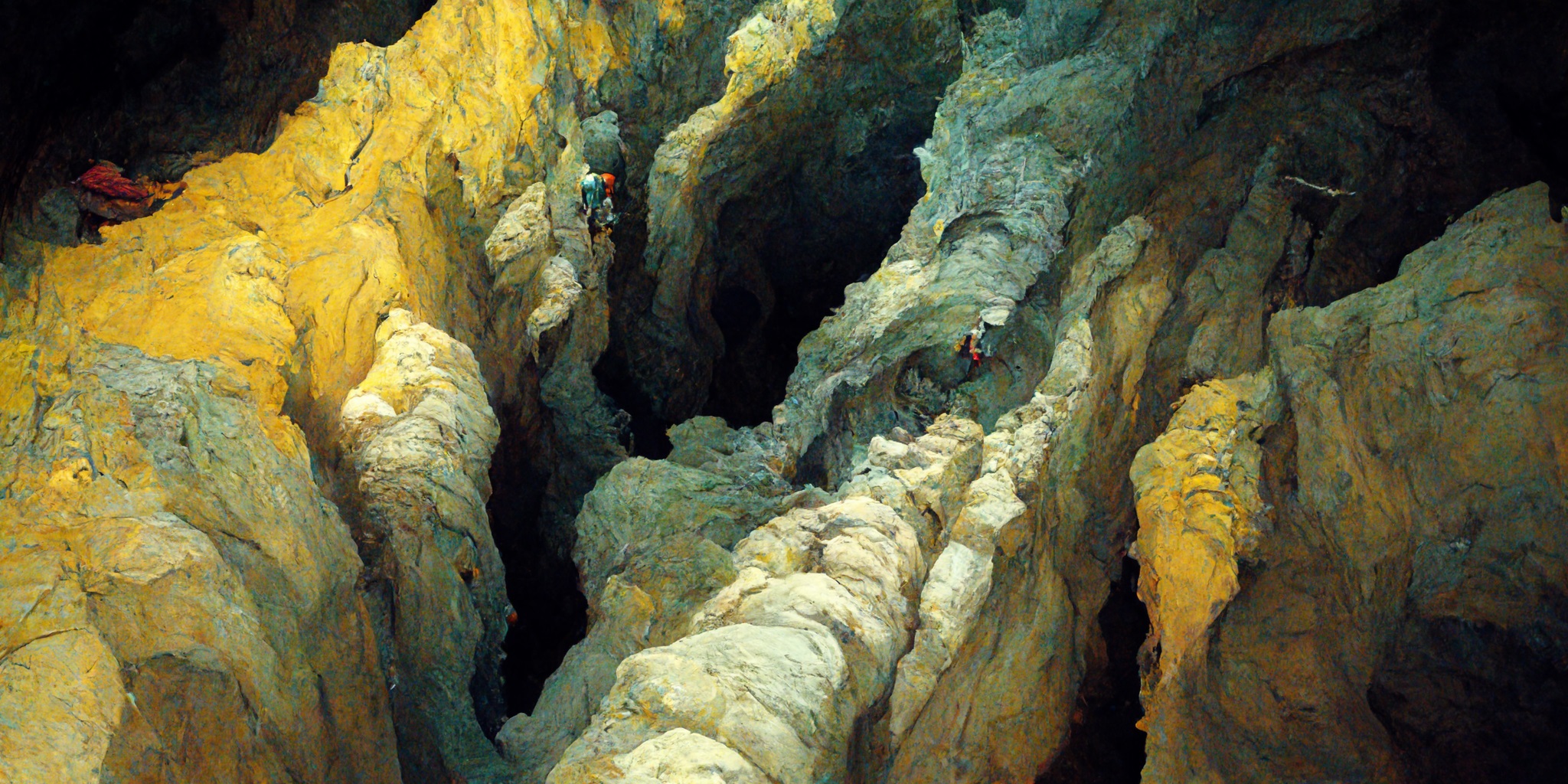 Orange River Chamber
You are in a splendid chamber thirty feet high. The walls are frozen rivers of orange stone. An awkward canyon and a good passage exit from east and west sides of the chamber.
A cheerful little bird is sitting here singing.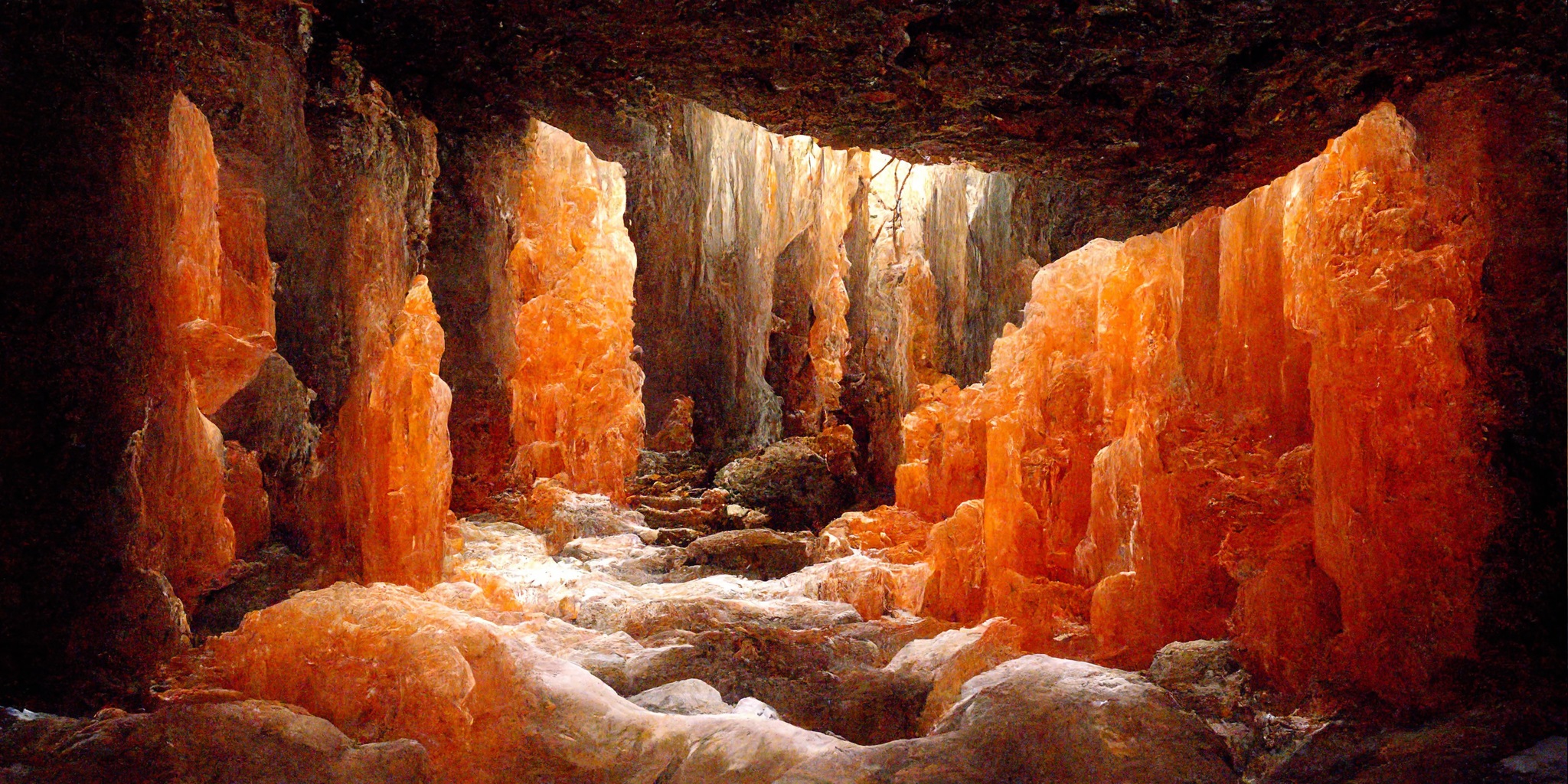 > CATCH BIRD
You catch the bird in the wicker cage.
> EAST
Sloping E/W Canyon
> EAST
In Debris Room
A three foot black rod with a rusty star on one end lies nearby.
> GET ROD
Taken.
> WEST
Sloping E/W Canyon
> WEST
Orange River Chamber
> WEST
At Top of Small Pit
At your feet is a small pit breathing traces of white mist. A west passage ends here except for a small crack leading on.
Rough stone steps lead down the pit.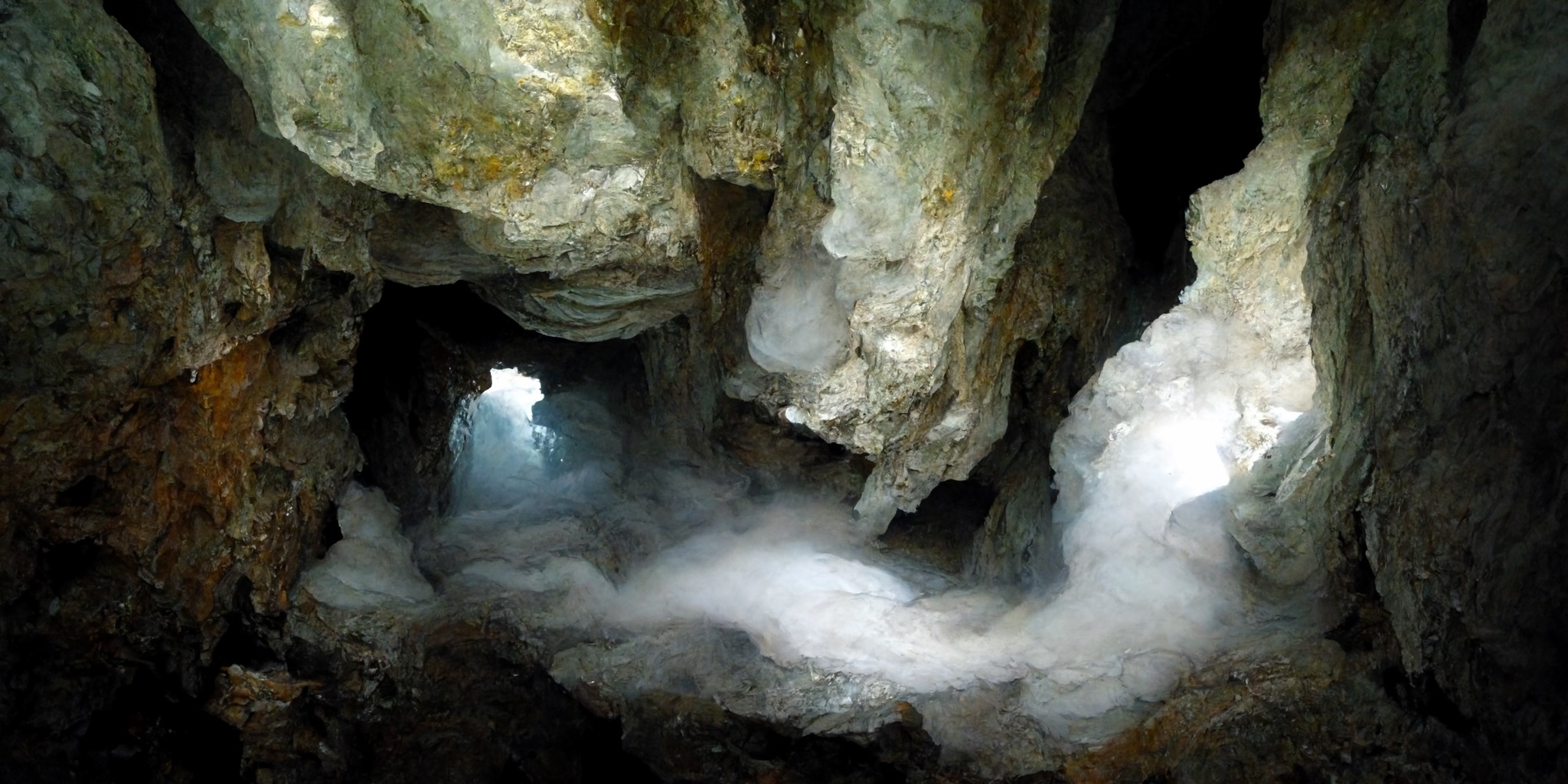 > DOWN
In Hall of Mists
You are at one end of a vast hall stretching forward out of sight to the west. There are openings to either side. Nearby, a wide stone staircase leads downward. The hall is filled with wisps of white mist swaying to and fro almost as if alive. A cold wind blows up the staircase. There is a passage at the top of a dome behind you.
Rough stone steps lead up the dome.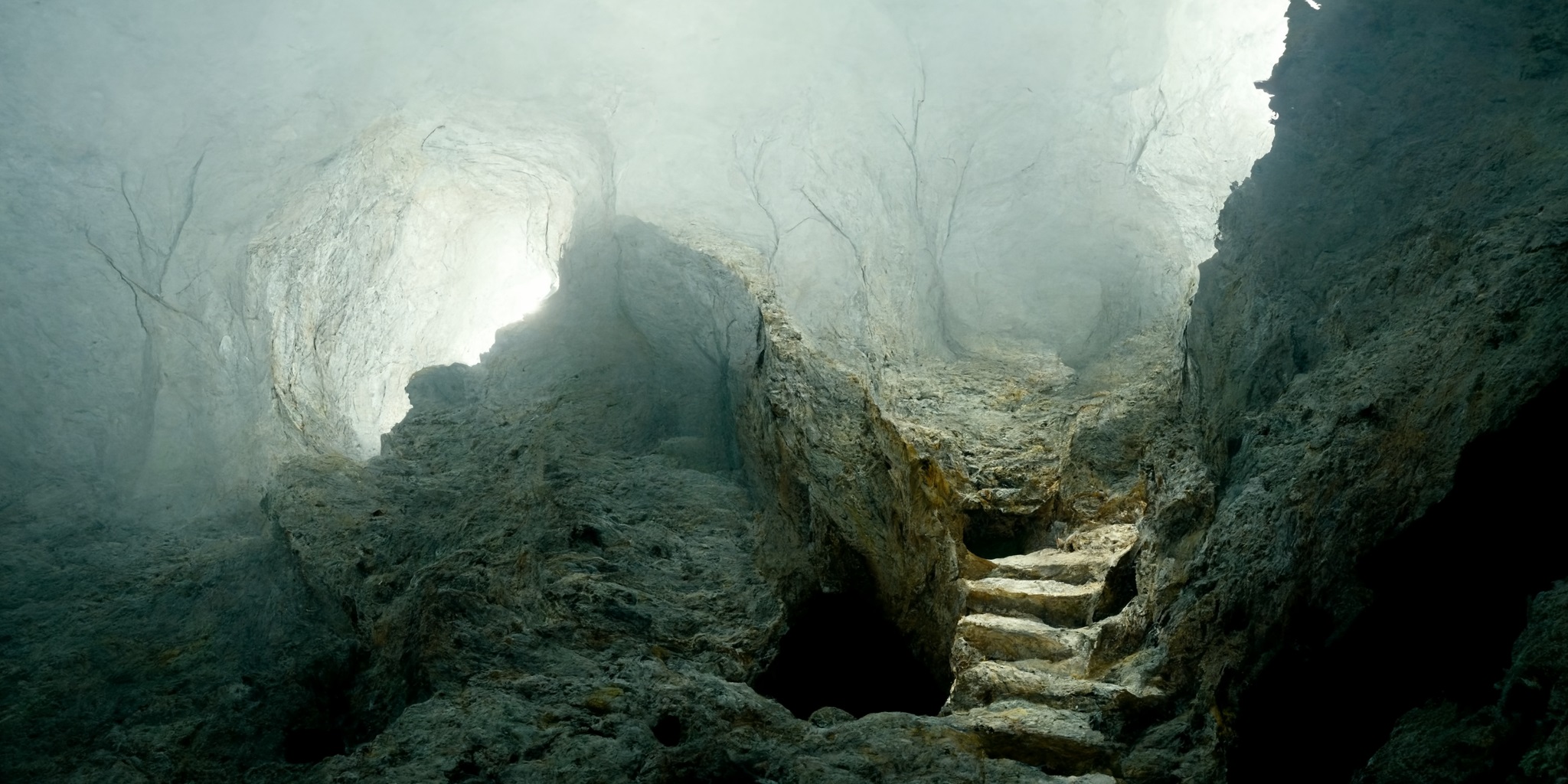 > WEST
On East Bank of Fissure
You are on the east bank of a fissure slicing clear across the hall. The mist is quite thick here, and the fissure is too wide to jump.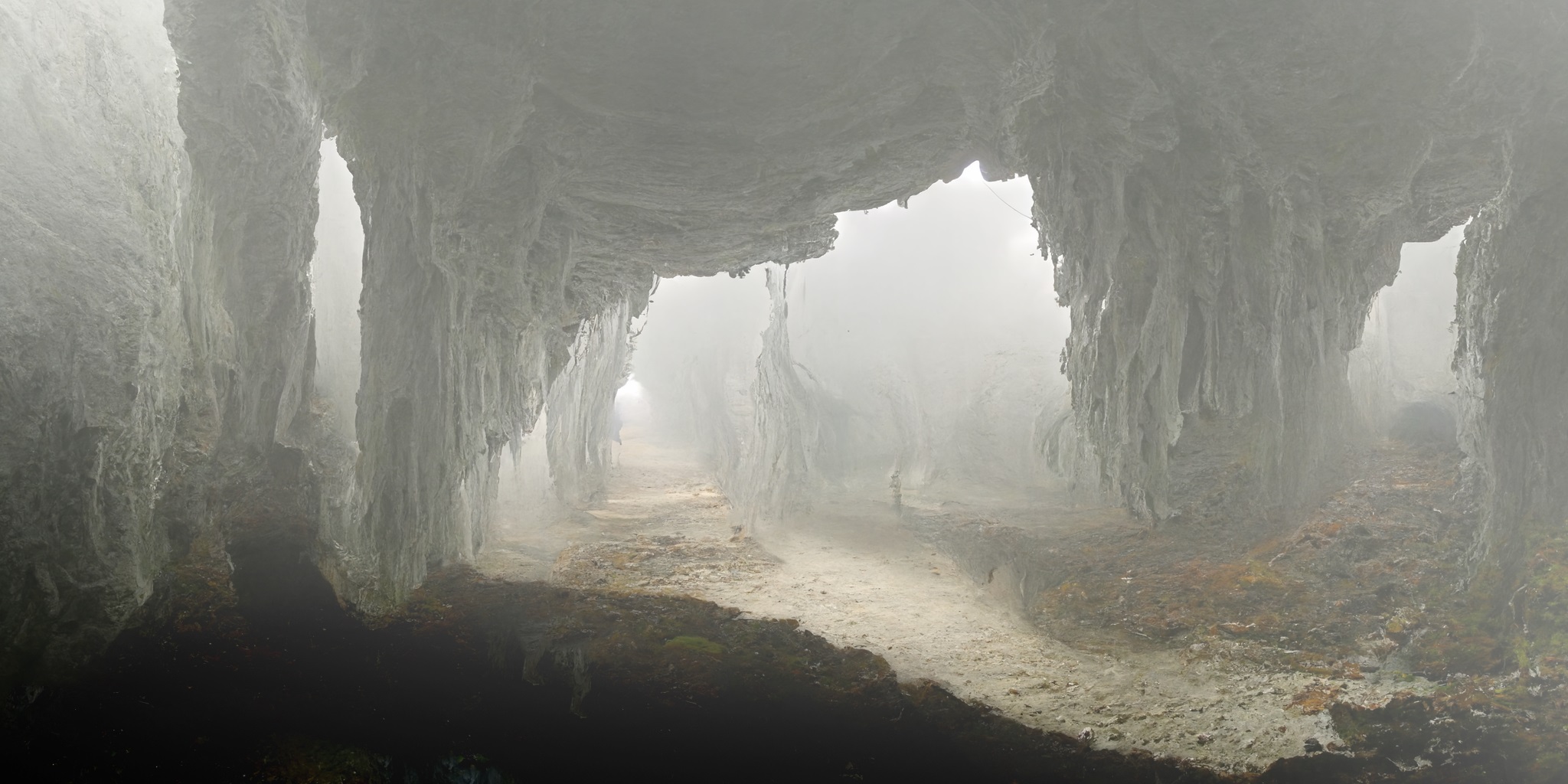 > EAST
In Hall of Mists
> SOUTH
Low Room
This is a low room with a crude note on the wall:
"You won't get it up the steps".
There is a large sparkling nugget of gold here!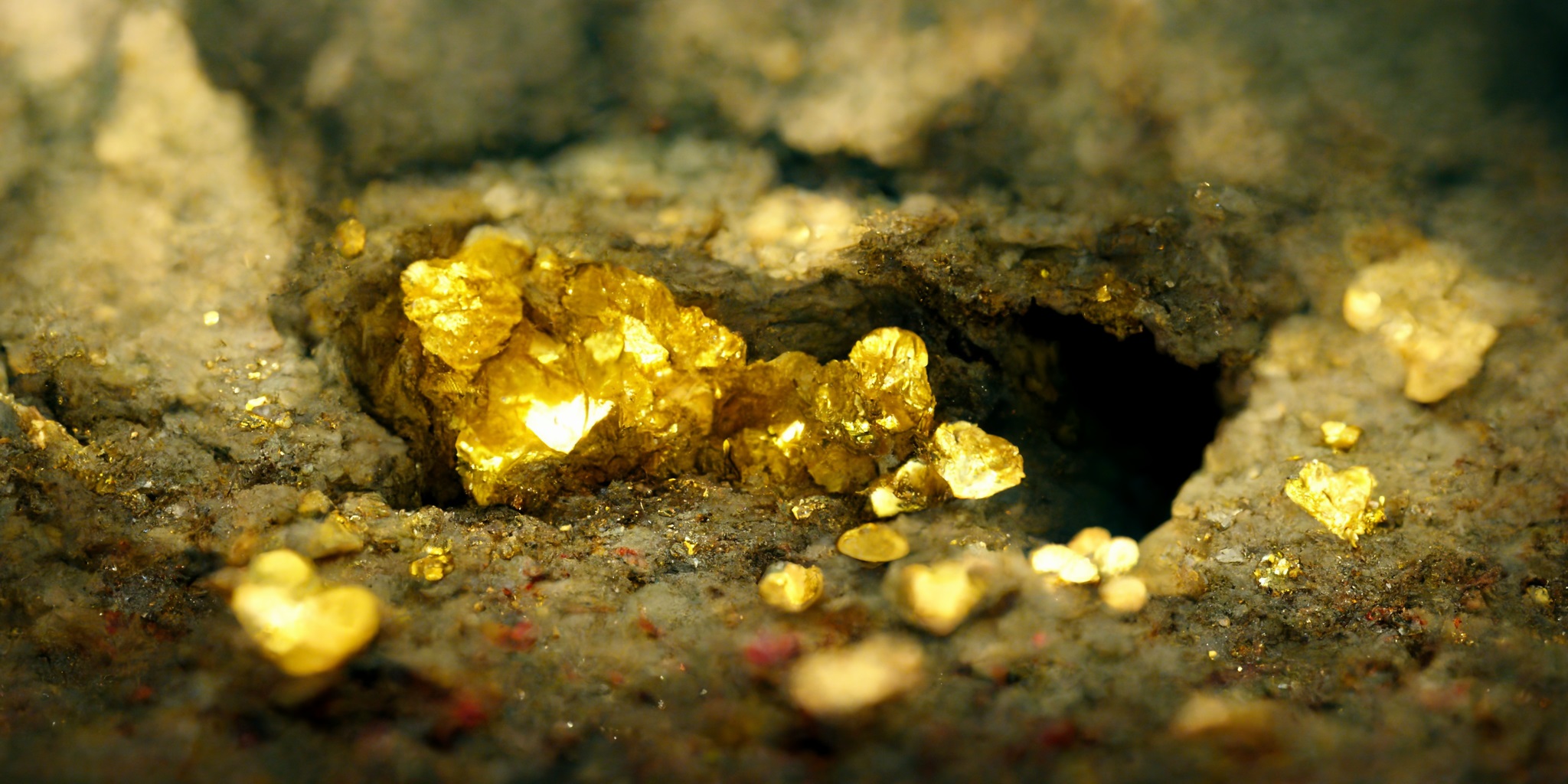 Enzovoort.
Enerzijds ben ik bijzonder onder de indruk van wat Midjourney van de omschrijvingen maakt — en dat veel dingen ook min of meer zijn zoals ze in mijn hoofd zaten. Anderzijds is het gelijk wel spijtig dat er concrete beelden op geplakt worden. Ergens.
Maar hoedanook, met de woorden van Károly Zsolnai-Fehér: What a time to be alive!